Posted on December 14, 2012 at 7:00pm 7 Likes
Sorry that these posts are lagging a bit behind my activity, it's been pretty crazy around here.  
In my first post, I told you a little bit about arriving and the science that's being done here in Antarctica and the excitement of arriving and getting swept up in the mix.  Now I figured I'd introduce you to a little taste of life out here in the wild white yonder.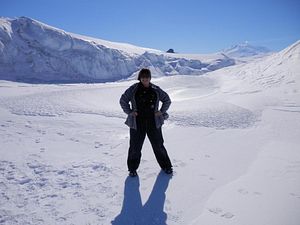 To say that "Safety First" is a mantra around here would be a serious understatement.  And that's…
Continue